Composer Spotlight: Oscar Lo Brutto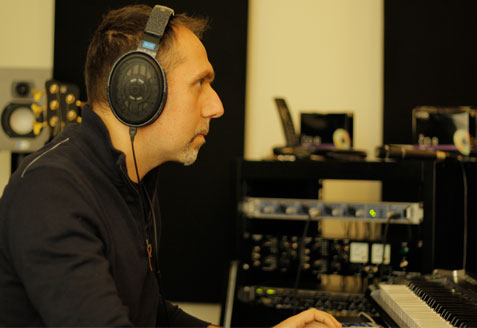 Music has played a huge part in Oscar's since a young age, when his parents bought a piano for him and his sister. 
In his teenage years he switched to electric bass and went on to playing professionally, including cruise ships and theatres for over 10 years.
Shortly after moving to London, in 2001, Oscar opened his own recording studio in North London.
From here he ended up working as a producer, recording and mixing engineer for several UK popular artists including Wretch 32, Sway, Boy Better Know and many more. 
Being passionate about many styles of music and able to play various instruments, Oscar has also been developing his skills as a production music composer and his music has been featured in several media outlets and commercials throughout Europe.
 
Listen to a selection of Oscar's tracks below or hear his full Synctracks catalogue here
175600, 173269, 175603, 173270, 175616
Other Spotlights
composer,6