Searching For Music
Playlists
Downloading
General
Any Other Queries?
Contact Synctracks or one of our lovely music partners, and we will do our best to help.
---
We have an exciting new website, a new interface, and a tonne of new features to make your experience as pleasant as possible. We thought we'd give you some tips and tricks on navigating the site and finding the perfect music for your production. Check out the above videos for some basic new site tips.
---
Using our new site is simple, and it's available to everyone. The search and play music features are available to non-account holders, and you are even able to start creating playlists without a Synctracks account.

Setting up an account for downloads is easy, just click the 'Register' button at the top right hand corner of your screen, and fill in the relevant registration page. We'll quickly check your registration before sending you a login password, or we may get in touch to see how we can help you. Please use the relevant territory information if you are looking for access outside of the UK, and our lovely music partners will be able to advise you on how best to get your hands on our files.
Once logged in, you can start downloading tracks, albums and your created playlists.

---
With 20,000 tracks in our library, we have worked hard to make it easy for you get creative, and find what you need.
Here are some tips for navigating the site like a pro.
Need some inspiration? Get down to the nitty gritty and check out our new Music Page in the top tool bar. This page focuses on our new releases, if you are looking for fresh content new to the library. It offers a range of our latest releases from our White Label album, new album releases and our most popular keyword searches. There is also our instalment of commercial tracks which are popular in the office at the moment.
A new jump off point to get your creative juices flowing, get some inspiration and choose from a range of genre, instrumentation, usage, upcoming calendar events and many more to get you music search started in the right direction. You can find this button on the left of the search bar.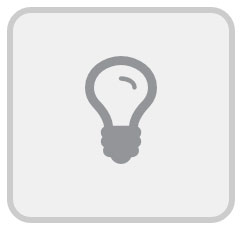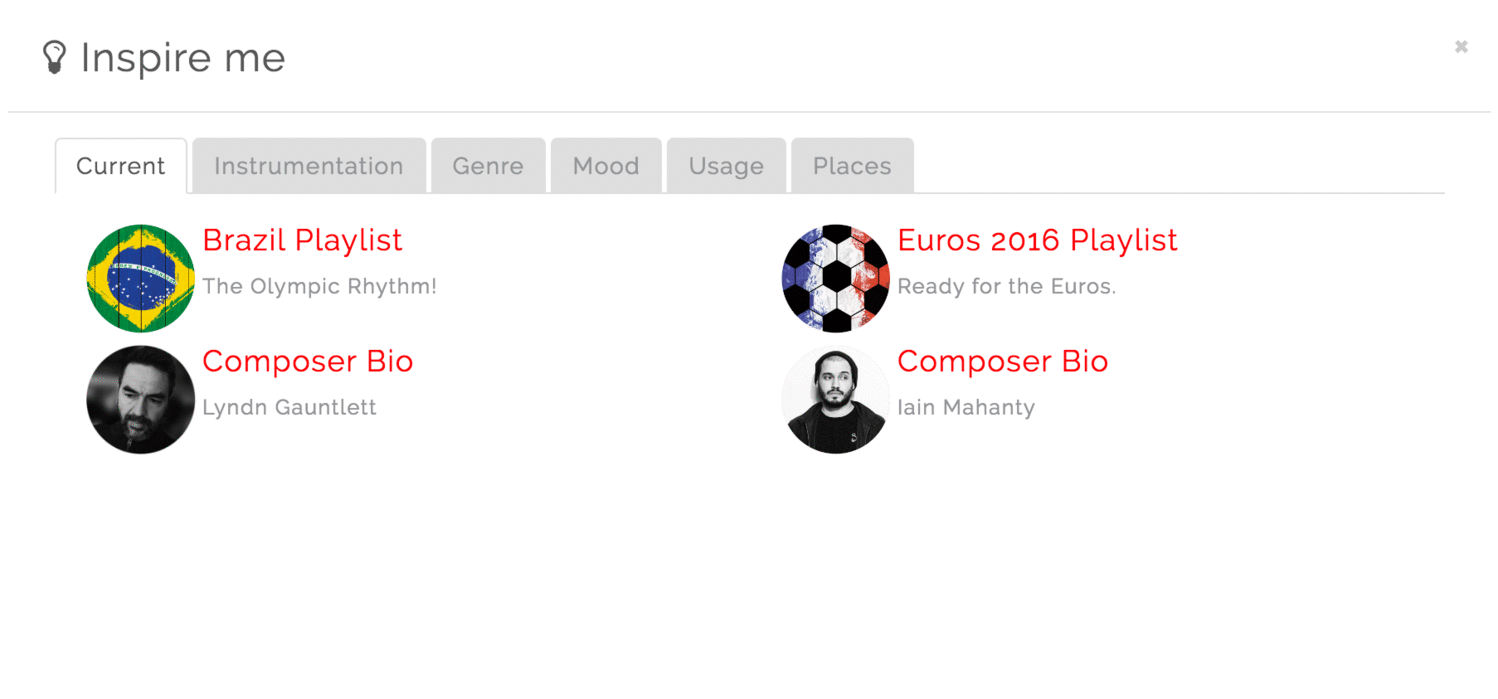 Simply type a keyword in the search bar and you will see a drop down menu of options to choose from. 

Choose whichever keyword works best and a list will populate based on your option.
This function can also be used to search track titles, album names, album numbers, record label and composers.

Our free text selection means even should nothing show up in the drop down menu if you hit enter, the website will search for your word in descriptions and titles, meaning it may show you some extra results.

Clicking on the tracks title will bring up all the corresponding information such as alternate versions, publishers, composers, Catalogue numbers and ISWC codes.
If you like the 'Club' feel of the piece. Selecting this keyword will  produce a search for other 'Club' tracks through our catalogue. Choose any combination of these keywords to create new search parameters and mix up your search a little. (please note that the more keywords used, the fewer results)

Search for whole albums related to a keyword. Simply click the word 'albums' on the search bar (turning it red), type in your keyword(s) and see all our lovely album covers on display. Our super intuitive search will also provide you with a drop down menu of all the tracks within that particular album which are relevant to your keyword search.

The 'Advanced' search function allows you to filter through results based on label, version, track length and tempo. Do this by selecting the 'Advanced' tab to the right of the search bar, you will see a drop down menu showing the four choices. When you search a keyword you will also see a number of results in each label and have the option of isolating results based on a specific label. We even have a handy tap tempo option should you need something at a specific speed. The clear button bottom right will remove any applied search criteria, returning to the default search.

---
Couldn't be easier as we give you two ways of doing it. Simply either click the button and watch it appear in your currently selected playlist, or click drag and drop the track into your selected playlist. the red star next to the track will let you know this track has now been added.
Within this area you can edit and name your playlists, as well as write a small description about the selection of music you have collated. Just click type and click out for this information to be saved. The drop down menu in the top right hand side of the playlist area will allow you to see all your created playlists in date order of creation.
The following four buttons perform these functions;
 Download - This handy button allows you to download the whole playlist in your preferred audio format. The playlist will download as a handy ZIP file.

 Share - This little guy allows you to share your playlist creations with others, whether they have an account with us or not. Pressing this will create a unique URL which will allow others to listen to your creation.

 Export - Handy little tool for those pesky cue sheets. This will pull all the raw data (catalogue no, publisher, title, composer etc) into a basic excel spreadsheet to save you precious time.

 Delete - Don't want it, bin it. This will delete the playlist permanently from your account so be sure, before you delete.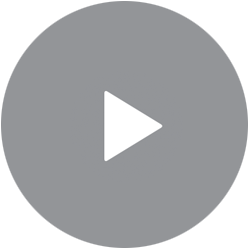 Play - This plays your track, and allows you to pause.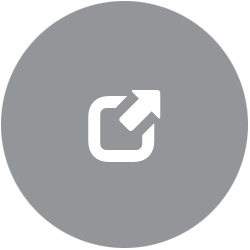 Copy - Like this track? Add to another playlist you have made, click and choose the destination for the copy.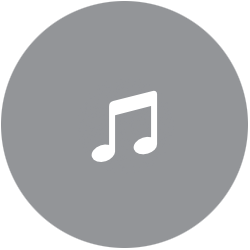 Find Tracks Like This - Digging this, this little guy will look for similar tracks in a new search.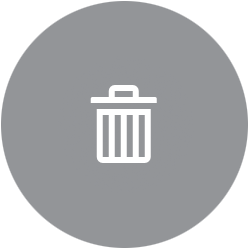 Delete - Not wanted in your selection get rid of it.
Simple; Click drag and drop. Don't forget the copy button for moving tracks into other playlists.
IMPORTANT
In order to to download, you must now be registered with us. You can register with us here (it's really quick) and once we have checked your details you will receive an activation email from us allowing you to set you password.
Once registered, downloading is very easy. You have the ability to download tracks, albums and your own created playlists in a file format or your choice. Below is a quick run through of how all these work.
  Click this button. You should see this located to the right of each track next to the track description.
161993
Once you have clicked on, and are viewing the album, click the

 button. You'll see this located under the album description.

Using your playlist tab on the left hand side of your screen, use the
 button to download your playlist of choice once opened.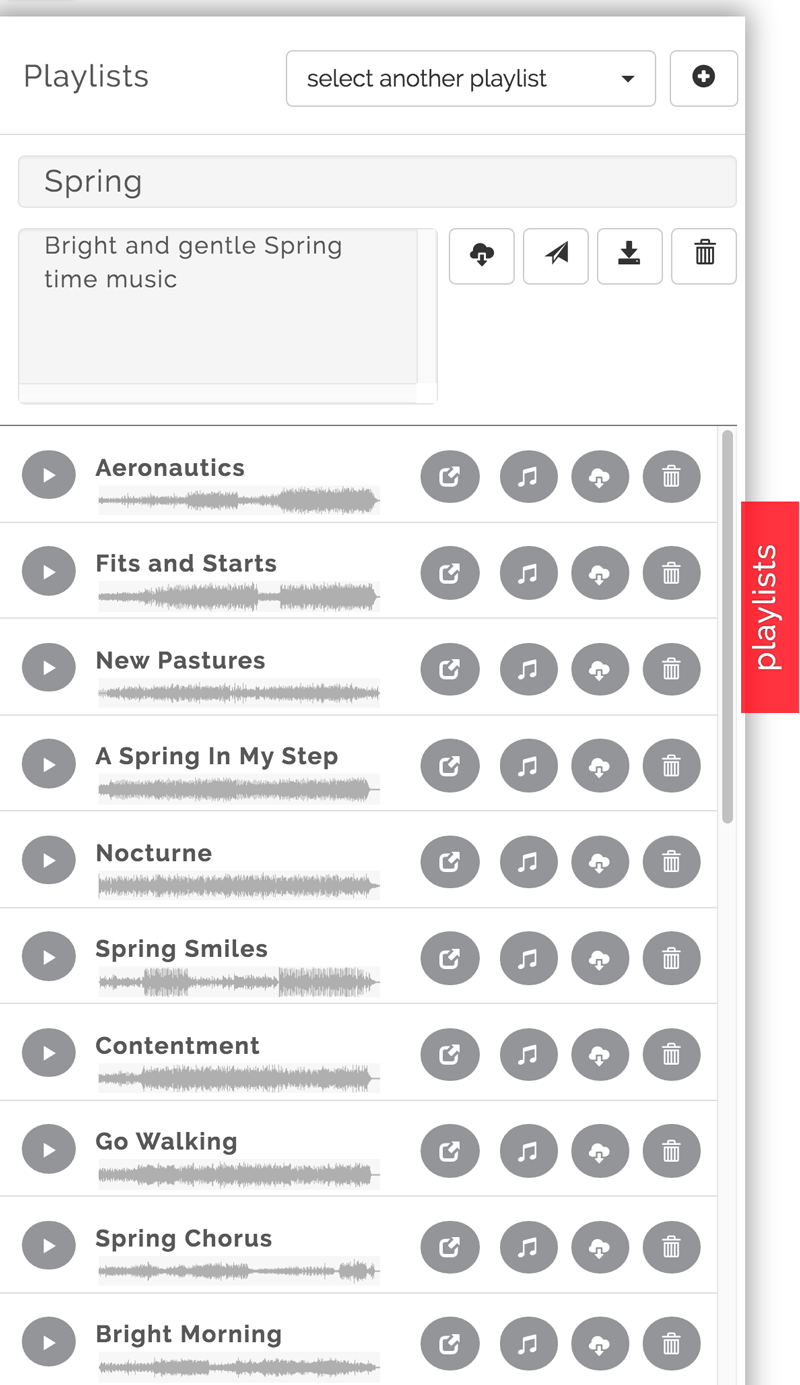 After pressing the download button in any capacity (track, album or playlist) the friendly drop down box will appear and let you select your preferred audio file format. Once chosen, your file or ZIP folder will start downloading immediately.
Should you have an account and the download buttons are not showing, double check you are logged in and refresh your page incase your browser has timed out. I know it sounds obvious but this quite often solves download issues.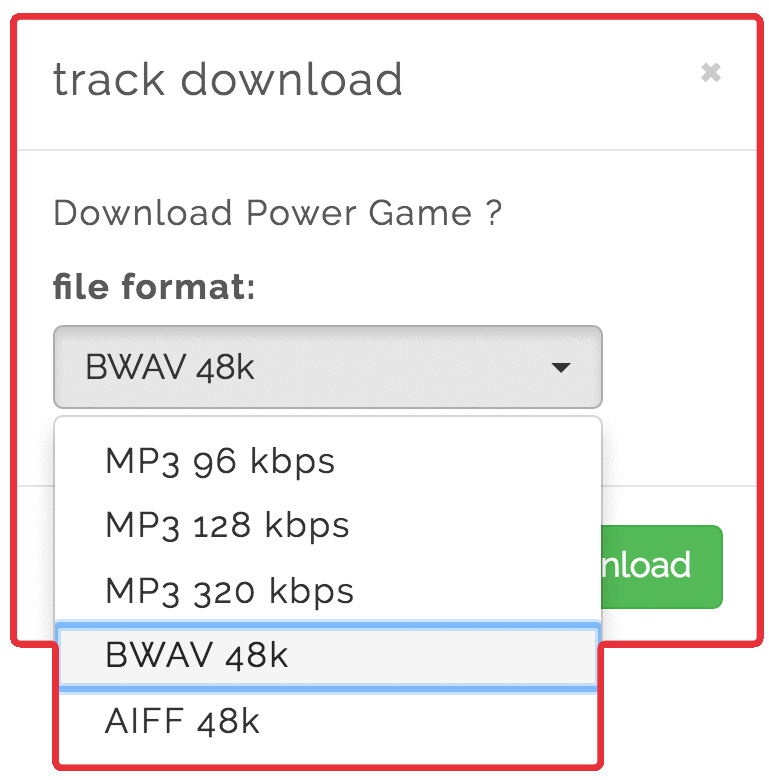 At the top of your screen you will find the settings button;


In here you will find 2 sections, one allowing you to reset your password if it is due for a change or just gone forgot it. The second is there to shed some light on your recent downloads. In here you can set you default audio format preference and see the most recent tracks you have downloaded.
---
If you have any other issue, questions or want to discuss anything, get in touch with a Synctracks team member here. We will do everything we can to assist you. 
---